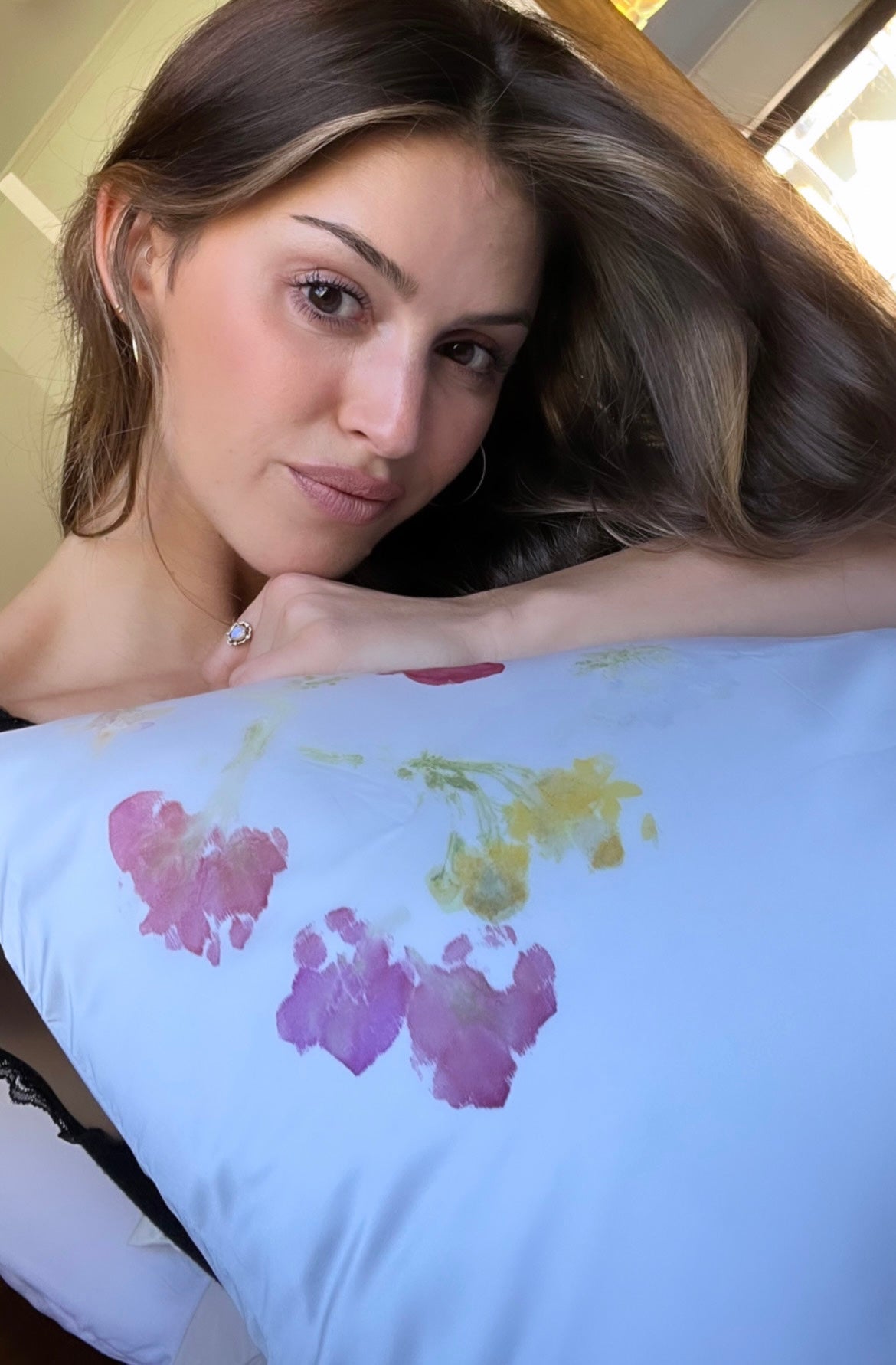 Description
Size & Fit
Care Instructions
Lay in a field of flowers in your own bedroom with our hand pressed flower pillowcases. 
Have you switched to silk pillowcases yet? There are a ton of benefits to resting your head on silk verses other fabrics, such as improving the texture of both your skin and hair. Silk keeps allergens at bay, prevents skin irritation, limits creases on the face, and protects hair from breakage. 
These beautiful floral accents are added my pressing real flowers onto the pillowcase. 
Gently wash and hand dry these pieces to maintain its quality. 
Machine Wash on delicate in cold water.
Delicate Tumble Dry (Air Dry for best results)